Business Startups and Franchises in Cedar Springs, MI
Browse businesses looking to expand in and around Cedar Springs.
Located in the Great Lakes State, as of the 2010 census, Cedar Springs had a population of 3,544.
Are you looking to own your own business and franchise in Cedar Springs, MI? Browse any shown below to request FREE information about the opportunities that interest you or click here to see the full list of businesses and franchises looking to expand throughout Michigan.
Cedar Springs, MI
City Statistics
Listed below you will find population, income and education related statistics, as well as other pertinent information, for Cedar Springs, MI.
Demographics
Age (median)

31.6

Male (median)

31.1

Female (median)

33.2

Total Population

3,544

When compared to the state's average median age of 39.3 years, Cedar Springs' median age is 7.7 years younger.
Income
Individual (median)

$16,209

Household (median)

$36,595

When compared to the median income of individuals working in Michigan, Cedar Springs' average income is $9,934 less than that of the state.
Highest Eduction Level
No Degree and/or Diploma

4%

High School Diploma and/or GED

63%

Associates Degree

10%

Bachelors Degree

18%

Masters Degree or Higher

4%

Cedar Springs has 18% more citizens, with only high school diploma and/or GEDs, than the general population's average, in Michigan.
*Information provided via US Census Bureau
Businesses and Franchises Looking to Expand in Michigan
TEST - Lead Credit
text
$15,000 Minimum Cash Required
GoliathTech Corp
Make a Business Decision That Will Break New GroundGoliathTech offers a royalty-free franchise, franchisees benefit from unequaled quality products and services. GoliathTech Inc. is a leader in the engineering, design, manufacturing, and distribution of helical piles. The implementation of their products extends to several fields of construction including home foundations, underpinning (foundation repair,) signage, decks, railway infrastructure, agricultural infrastructure, solar, to name some of its applications. Their franchisees benefit from unequaled quality products, services, and support.For more than 15 years GoliathTech has offered the best screw piles on the market and now they are expanding.Inquire today to learn more….
$80,000 Minimum Cash Required
Honest Abe Roofing
High volume and high profit make Honest Abe Roofing the Reliable RooferBringing the design center concept to roofing helps propel the average Honest Abe Roofing franchisee to more than 2 Million dollars in revenue per year. All installation labor is provided by partner crews, not your employeesBringing professionalism to a fragmented industry by building a sales-focused and team driven system has catapulted Honest Abe Roofing to become the largest roofing franchise in America. Our proprietary software, systems, and sales process starts with lead generation and ends with profits. Our dedicated site selection and launch team help you go from franchise awarded to doors open in 13 weeks or less. With training and support so thorough and robust, even hands off investors find confidence in The Reliable Roofer. Join America's favorite roofer today
$50,000 Minimum Cash Required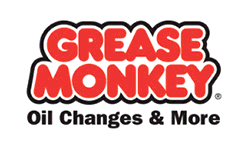 Grease Monkey
Rev up your revenue potential with a Grease Monkey® franchise. A low cost of entry, a model that invites customer loyalty and repeat revenue all position our franchisees to win. And that's what drives us. Learn more about the costs, benefits, and available locations today
$70,000 Minimum Cash Required
Eazi-Sites
The majority of local businesses are struggling with their online presence, and you can help them. Eazi-Sites is your opportunity to launch a successful website development business without coding skills. You can earn a repeat income delivering lightning-fast websites that help local businesses increase sales. Learn more now
$7,995 Minimum Cash Required