How Much Does It Cost to Own a
PROSE Innovative Nail Boutique

's Franchise?
Owning a PROSE Innovative Nail Boutique franchise can be a business, but it does have some initial financial requirements. To open a single location, the company requires that potential franchisees have liquid assets of at least $100,000.
The startup costs associated with owning a PROSE Innovative Nail Boutique franchise are similar to those of PuroCleanPool Scouts Pool CleaningFrutta Bowls
Interested in Franchising?

View franchises looking to expand in your area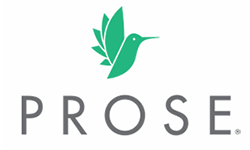 About PROSE Innovative Nail Boutique
PROSE is the healthy and enriching hand and foot care brand and innovative boutique focused on health and wellness. Founder by the former CEO of Massage Envy, PROSE delivers trans-formative and purposeful hand and foot services through its cutting-edge boutique design, world-class products and personalized approach. Learn more now!
PROSE Innovative Nail Boutique is not currently accepting new franchise inquiries through this site. Please see our comprehensive directory for currently available franchises near you.
Franchise Details
Investment Level

$100,000

Category
Personal Care
Financing Available

✔

Training & Support

✔
Company Details

| | |
| --- | --- |
| Business Type | Franchise |
Investment Level Analysis
See how the investment level of PROSE Innovative Nail Boutique compares to those of other available franchises.
---
Hundreds of franchises are ready to expand in your area
Browse our full list by category and investment level to find the right business opportunity for you.