How Much Does It Cost to Own a
Steri-Clean

's Franchise?
Steri-Clean — Active member of the maintenance services industry since 1995
Owning a Steri-Clean maintenance services franchise can be a business, but it does have some initial financial requirements. To open a single commercial/residential cleaning location, the company requires that potential franchisees have liquid assets of at least $50,000.
The franchisee startup costs associated with owning a Steri-Clean maintenance services franchise are similar to those of DeliverWeedBirds Eye Global Tracking.
Interested in Franchising?

View franchises looking to expand in your area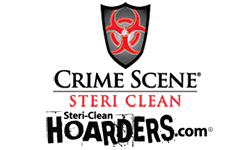 About Steri-Clean
Steri-Clean is not currently accepting new franchise inquiries through this site. Please see our comprehensive directory for currently available franchises near you.
Franchise Details
Investment Level

$50,000

Franchise Fee

$35,000

Category
Child-related
Agreement Term

5 years
Company Details

| | |
| --- | --- |
| Incorporated Name | Steri-Clean, Inc. |
| Business Type | Franchise |
| Year Founded | 1995 |
| Franchising Since | 2013 (8 years) |
| Industry | Maintenance Services |
| Industry Subcategory | Commercial/Residential Cleaning |
Investment Level Analysis
See how the investment level of Steri-Clean's compares to those of other available child-related related franchises.
---
Hundreds of franchises are ready to expand in your area
Browse our full list by category and investment level to find the right business opportunity for you.
Steri-Clean falls under the 'cleaning & maintenance', 'home services' and 'mobile' franchise categories.