How Much Does It Cost to Own a
Fit Body Boot Camp

's Franchise?
Fit Body Boot Camp — Active member of the health & fitness industry since 2009
Owning a Fit Body Boot Camp health & fitness franchise can be a business, but it does have some initial financial requirements. To open a single fitness centers location, the company requires that potential franchisees have liquid assets of at least $80,000.
The startup costs associated with owning a Fit Body Boot Camp franchise are similar to those of:
View Similar Franchises
Interested in Franchising?

View franchises looking to expand in your area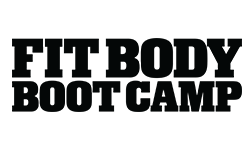 About Fit Body Boot Camp
This High-Profit, Scalable Gym Franchise is Your Ultimate Vehicle to Freedom. Fit Body Boot Camp is the only fitness boot camp franchise that comes with an internationally trusted brand and fanatical business coaching support from the team at headquarters. Our clients around the world trust us to deliver better results than anyone else, which inspires them to stay on for long-term contracts and bring in referrals. Best of all, you always have personalized business coaching available to help you streamline your business operations, attract more clients, and make a bigger impact. Learn more about how you can achieve financial abundance, fun and fulfillment by owning a Fit Body Boot Camp franchise today!
Fit Body Boot Camp is not currently accepting new franchise inquiries through this site. Please see our comprehensive directory for currently available franchises near you.
Franchise Details
Investment Level

$80,000

Category
Health & Fitness
Financing Available

✔

Training & Support

✔
Company Details

| | |
| --- | --- |
| Incorporated Name | Fit Body Boot Camp, Inc. |
| Business Type | Franchise |
| Franchising Since | 2011 (12 years) |
| Industry | Health & Fitness |
| Industry Subcategory | Fitness Centers |
Investment Level Analysis
See how the investment level of Fit Body Boot Camp compares to those of other available franchises.
---
Hundreds of franchises are ready to expand in your area
Browse our full list by category and investment level to find the right business opportunity for you.