How Much Does It Cost to Own a
Nikita Hair

's Franchise?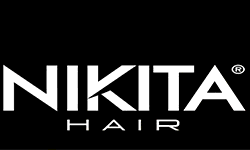 About Nikita Hair
Fashion and trends are ever changing, and the hairdressing business is constantly developing. Nikita has always been in the forefront of this development and our focus is innovation and creativity. Our concept has been developed and tested over the company's 34 year history. Learn more about joining our team, now!
Click here to get in contact with Nikita Hair and request free additional franchise information.
Franchise Details
Investment Level

$100,000

Category
Health & Fitness
Financing Available

✔

Training & Support

✔
Company Details

| | |
| --- | --- |
| Business Type | Franchise |
| Franchising Since | 2017 (5 years) |
| Industry | Health & Fitness |
| Industry Subcategory | Beauty-Related |
Investment Level Analysis
See how the investment level of Nikita Hair compares to those of other available franchises.
---
Get Free Information
Does owning a Nikita Hair franchise sound like the correct business venture for you? Add this franchise to your info basket and request free additional information about this business from the company, itself.
Nikita Hair Info Basket
---
States Seeking Entrepreneurs
These are the locations, inside the United States, where Nikita Hair is looking to expand its franchise network.
Nikita Hair is currently accepting inquiries from the following states: AL, AR, AZ, CA, CO, CT, DC, DE, FL, GA, IA, ID, IL, IN, KS, KY, LA, MA, MD, ME, MI, MN, MO, MS, MT, NC, ND, NE, NH, NJ, NM, NV, NY, OH, OK, OR, PA, RI, SC, SD, TN, TX, UT, VA, VT, WA, WI, WV, WY.
*Interested parties should have at least
$100,000
in liquid capital to invest.